Three exceptional school crossing guards who go above and beyond the call of duty have been chosen as winners of the 2019 Canada's Favourite Crossing Guard Contest. The recipients, who are being recognized for their extraordinary contributions to their communities, received their awards at ceremonies in their home communities.
The 2020 contest will launch in February 2020 – check back then for details on how to apply.
Congratulations to our 2019 winners!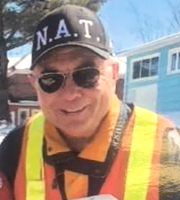 Brian Smith, Fredericton, NB
A crossing guard at one of the city's busiest intersections, he makes sure Connaught Street School students get to classes safely year round, including winter when he shovels snow and spreads salt on icy sidewalks if city crews haven't yet reached his corner. He is grill master at the school's year–end Family Fun Day and is active in community efforts to promote organ and tissue donation.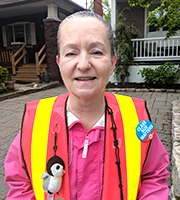 Elizabeth Savary, Toronto, ON
A crossing guard for 13 years at Maurice Cody Public School, she keeps a supply of coins to loan those who forget money for Freezie Friday and has a stash of winter hats, mitts and scarves for those who needs to dress more warmly for the walk home. She always has treats for the neighbourhood dogs.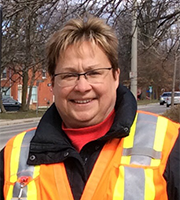 Linda Daum, Stratford, ON
For extra safety, she carries a stop sign that lights up and flashes to guide her students at Shakespeare Public School. She greets everyone with a huge smile and gives out treats on special occasions, including a cooler with ice-cold treats on the last day of school.
Thanks to our 2019 judging panel
Stephen Anderson, Senior Communications Specialist, FedEx Express Canada
Kate Berry, Program Director, Ontario Active School Travel at Green Communities Canada
Caroline Fernandez, Lifestyle Blogger and Bestselling Kidlit Author
Pina Starnino, VP Operations, FedEx Express Canada
Patty Sullivan, Award Winning Television Personality
Kelley Teahen, Vice President Communications & Marketing, Parachute