Concussion Ed app is designed to give Canadians free access to critical concussion resources. This free mobile app has been developed primarily for youth, parents and educators, but covers concussions throughout different scenarios for a wide audience.
Concussion Ed, first launched in 2016, has been updated in 2019 to reflect the latest evidence and follows the recommendations of the Canadian Guideline on Concussion in Sport.
Download Concussion Ed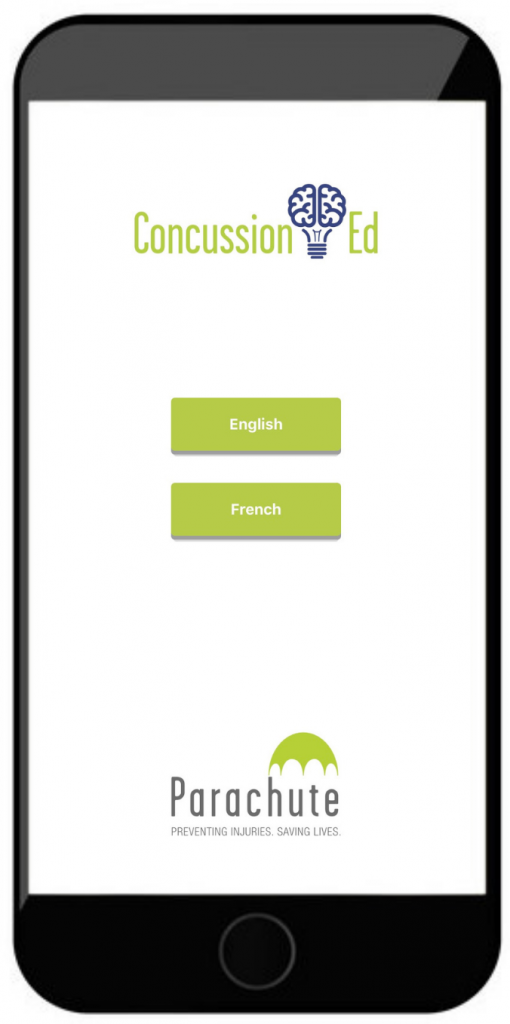 Available in English and French, Concussion Ed is organized into:
Prevent
Recognize
Manage
Track
Parachute worked under the guidance of its Expert Advisory Committee and with members from the Canadian Concussion Collaborative to select relevant, evidence-based material for Concussion Ed.