National Injury Prevention Day (NIPD) engages social media to spread the message about the importance of injury prevention across Canada.
We invite all our partners, and all Canadians, to amplify this awareness day on Wednesday, July 5, 2023, by sharing the cost incurred when a preventable injury cuts a life short. The costs may be economic but they are always also personal: a child, teen or young parent who dies or whose life is altered by serious injury.
We will be providing a social media guide filled with facts and figures, as well as images for you to use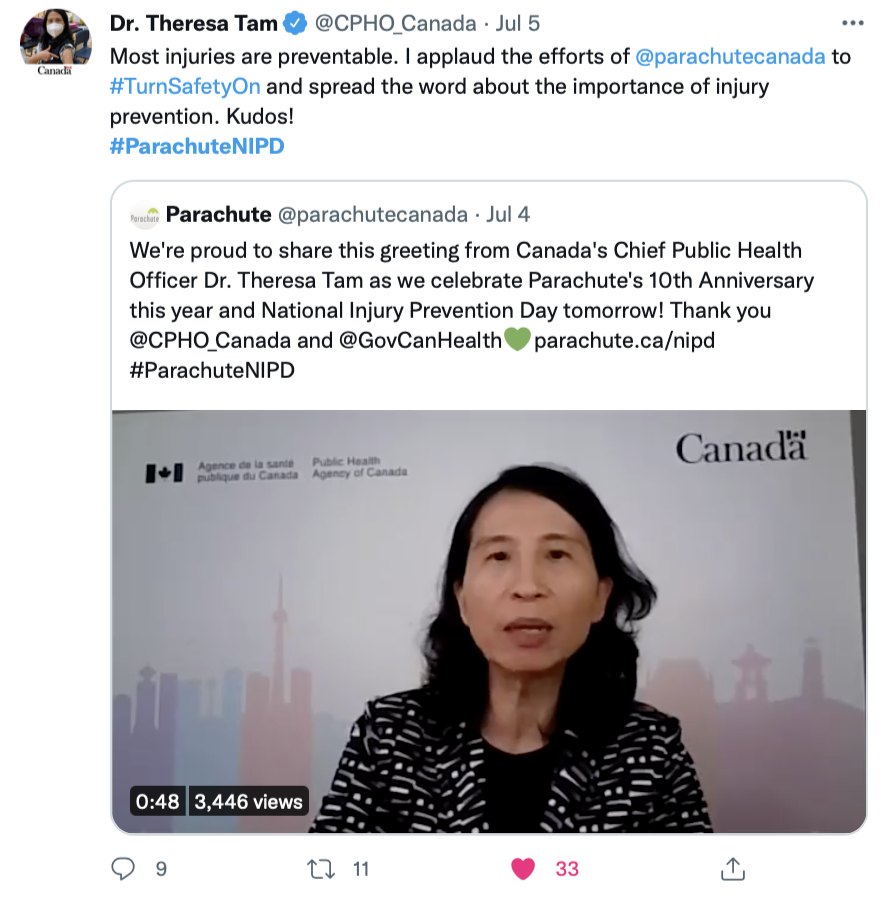 Parachute's two NIPD hashtags, #ParachuteNIPD and #TurnSafetyOn, had 5.6 million impressions on social media channels in 2022.
Injury-prevention partners and organizations across Canada participated in the campaign, including Dr. Theresa Tam, the Chief Public Health Officer for Canada.