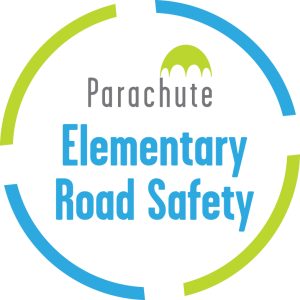 Elementary Road Safety program extends to Saskatchewan
This page was last reviewed on September 13, 2021
Aviva Canada and Parachute, Canada's national charity dedicated to injury prevention, support communities across Canada to improve safety for children travelling in school neighbourhoods. Four of our five latest schools in Saskatchewan are in First Nations communities.
September 13, 2021 (Toronto, Ontario) – Aviva Canada and Parachute, Canada's national charity dedicated to injury prevention, have selected five more school communities, this time from Western Canada, to become grant communities through their Elementary Road Safety Program – bringing safer school zones to communities across the country.
The following schools will join three Ontario schools already immersed in the Elementary Road Safety (ERS) Program as well as six schools from the Maritimes. As part of the five-year commitment of the ERS program, Aviva Canada and Parachute will provide $10,000 grants and staffing program support to 20 school communities across Canada to make tangible environmental changes that will improve road safety in their school zones.
The new ERS communities are:
Belle Point Elementary School, La Ronge, SK, Lac La Ronge Indian Band
Nawigizigweyas Education Centre, Yellow Quill, SK, Yellow Quill First Nation
Chief Payepot School, Zehner, SK, Piapot First Nation
King George School, Moosejaw, SK, Praire South School Division
Kopahawakenum Community School, Meadow Lake, SK, Flying Dust First Nation
These schools face a multitude of safety challenges, including poor visibility due to dust in warm weather and snow flurries in cold; speeding motorists; students crossing between two school buildings on opposite sides of a street; and lack of safety infrastructure such as pedestrian pathways and few or confusing traffic signs.
All Elementary Road Safety program recipients also receive step-by-step project guides, as well as support from a dedicated Elementary Road Safety project manager to guide them in assessing their road safety challenges, identifying interventions, implementing them over a multi-year commitment, and evaluating the results.
"With the Elementary Road Safety (ERS) program, we are providing schools with tools and a methodology that leverages data to help make school zones across Canada safer for all," says Hazel Tan, Head of Corporate Responsibility at Aviva Canada.
These tools, available for free at parachute.ca/elementaryroadsafety, include;
Site audit
Driver and pedestrian behaviour study
Audit measuring how students arrive at school
Caregiver questionnaire
"The ERS program demonstrates that the most effective approach is to take time to really understand what's causing morning and after-school traffic congestion and danger at any given school," says Pamela Fuselli, President and CEO of Parachute. "Any school can take on this process, using our free resources, that also include research on proven, effective interventions and ways to promote school zone safety in your community."
About Parachute
Parachute is Canada's national charity dedicated to reducing the devastating impact of preventable injuries. Injury is the No. 1 killer of Canadians aged 1 to 34 and costs the Canadian economy $29.4 billion annually. Through education and advocacy, Parachute is working to save lives and create a Canada free of serious injuries. For more information, visit us at parachute.ca and follow us on Twitter, Facebook, Instagram and LinkedIn.
– 30 –
Media Contacts:
Kelley Teahen
Vice President, Communications and Marketing
Parachute
media@parachute.ca
647-776-5128