Do you care about road safety and are looking to make a difference in your community? Do you want to learn new skills and get paid for it? Parachute is offering a grant opportunity to young people in Canada who are committed to educating their peers and communities about road safety to encourage safe driving behaviour and advocating for changes that will make roads safer for all.
The 2023-24 grant winners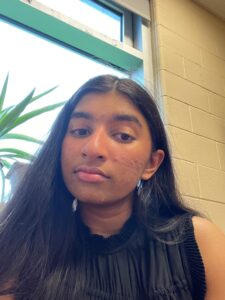 Ovia Mano
Corner Brook, Newfoundland and Labrador
Ovia is a second-year undergraduate student at Memorial University. Ovia will be creating and doing a one-hour interactive presentation at elementary schools in her community on pedestrian, cyclist, and driver safety as well as the impact of climate change on road safety. The presentation will include a trivia game where students can win prizes and booklets about road safety and fun activities.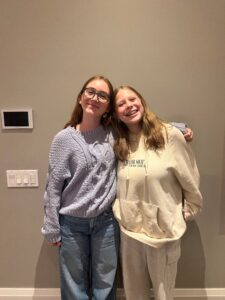 Ava Benaich
Toronto, Ontario
Ava is a Grade 10 student at William Lyon Mackenzie Collegiate Institute. Ava will be commemorating the World Day of Remembrance for Road Traffic Victims by holding an assembly at her school. In this assembly, individuals who have been impacted by road traffic crashes will share their stories to bring awareness to the millions that lose their lives in road traffic crashes. Ava and her team will also do a presentation on road safety statistics in Canada and allow students to ask questions about road safety.
Team member: Ruby Freedman
Jessica Brar
Toronto, Ontario
Jessica is a fourth-year undergraduate student at York University. Jessica and a group of trained youth volunteers will organize a local park event to educate park goers about motor vehicle and motorcycle safety. Park goers who participate will receive freebies such as pens and stationary items. They will also be entered into a raffle draw to win a safety prize pack.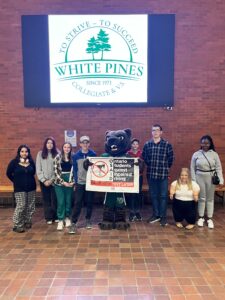 Cameron Ciotti
Sault Ste. Marie, Ontario
Cameron is a grade 10 students at White Pines High School. Cameron and his team will partner with the White Pines High School's Ontario Students Against Impaired Driving (OSAID) club to organize activities at their school to educate students on speeding, alcohol and drug-impaired driving and distracted driving. Activities will include risky driving PSAs during morning announcements, impaired vision goggles demonstrations, and a guest speaker from the Anishinabek Police Services.
Team members: Isabel Nentwig, Lilianna O'Brien, Noah Miouduszewski
Anna John
Brampton, Ontario
Anna is a grade 10 student from Harold M. Braithwaite Secondary School. Anna and her team will be creating a presentation for elementary school students in their community on safe pedestrian and cycling habits. The presentation will feature interactive activities such as a Kahoot game, colouring pages and live safety demonstrations on crossing streets safety, wearing a bicycle helmet properly and using hand signals while cycling.
Team member: Jasmeet Mota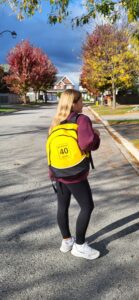 Sophia Plante
Keswick, Ontario
Sophia is a grade 6 student at Keswick Public School. Sophia and her team will be partner with the York Regional Police to purchase bright yellow backpacks with the school zone speed limit on it and distribute them to grade 1 and 2 students to wear and remind drivers to slow down and use caution in school zones. The students will wear their backpacks at the beginning of November to coincide with daylight savings time.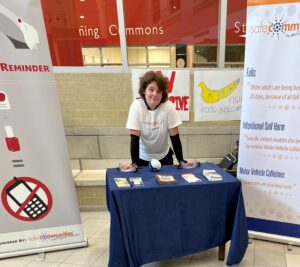 Hennessey Veit
Centre Wellington, Ontario
Hennessey is a grade 11 student at Centre Wellington District High School. Hennessey will be partnering with Safe Communities Wellington County and the Wellington County Ontario Provincial Police Youth Advisory Council to create an interactive presentation for high school students in the area. The presentation will be doing over the importance of safe driving and the rules of the graduated licensing system and will feature games where students can win prizes.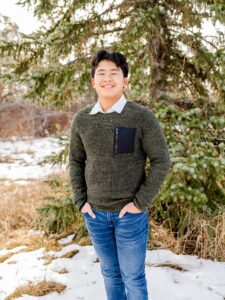 Grayson Hoa
Regina, Saskatchewan
Grayson Hoa is a grade 10 French immersion student at St. Martin Leboldus Catholic High School. Grayson and his team will partner up with Saskatchewan General Insurance to set up an interactive booth in front of the canteen to educate students about the dangers of distracted driving. The booth activities will allow students play a driving computer game while distracted to show how distraction impacts driving. There will also be a Spin the Wheel trivia contest where students can test their knowledge about distracted driving and win prizes.
Team member: Hayden Tran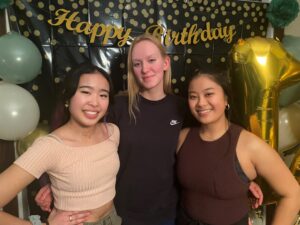 Jaiden Hoa
Regina, Saskatchewan
Jaiden Hoa is a first-year student at the University of Regina. Jaiden and her team will partner with Saskatchewan General Insurance to interview and test the knowledge of students at the University of Regina about impaired driving. Interviews will be filmed and edited with consent from their participants and posted on Instagram and TikTok to generate awareness about impaired driving. As part of the interviews, the team will be using virtual reality goggles to demonstrate to students the impact of drinking alcohol on driving ability.
Team members: Lila Banionyte, Nikita Nobert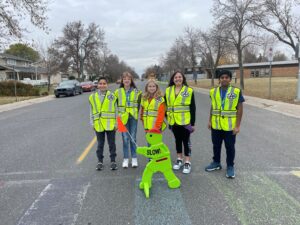 Harry Kangles
Regina, Saskatchewan
Harry Kangles is a grade 5 student at Ethel Milliken School. Harry and the Ethel Milliken safety patrol team will partner with the Ethel Milliken school community council and the Regina City Police to organize a positive ticketing campaign where the safety patrol team will award gift cards to parents who are engaging in safe pedestrian and driving behaviour during morning drop off and afternoon pick up. The safety team will select one road safety behaviour to award each month and the winners will be celebrated on the school's learning platform and social media accounts.
Team members: Hillary Ibbott Neiszner, Laine Goertz Kaeding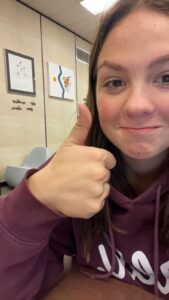 Erika Mitchell
Regina, Saskatchewan
Erika is a grade 12 student at Miller Comprehensive High School. Erika will be partnering with her school's Students Against Drunk Driving (SADD) club to spread the word about the dangers of alcohol impaired driving. This will be done activities including a liquor bag campaign where students write messages and create illustrations about not drinking and driving, a white out day where students are encouraged to wear white to symbolize the lives lost due to alcohol impaired driving, and a virtual reality goggle event at lunch so students can try out the goggles to see how being impaired impacts driving.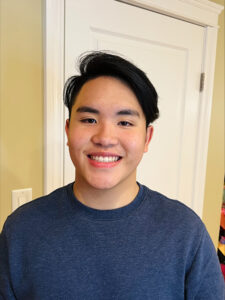 Hayden Tran
Regina, Saskatchewan
Hayden is a grade grade 10 student at St. Martin Leboldus Catholic High School. Hayden will partner with Saskatchewan General Insurance to do a lunch time demonstration of the dangers of impaired driving using a simulator to show students the difference between driving while impaired and driving while sober. Students will also be quizzed on their knowledge of impaired driving and win prizes for their participation.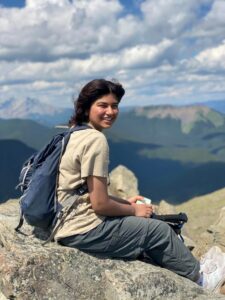 Stuti Mankotia
St. Albert, Alberta
Stuti is a second-year undergraduate student at the University of Alberta. Stuti and her team will be partnering with a variety of organizations including the St. Albert Policing Committee, Shae-Lynn's Butterfly Effect, and the City of St. Albert to release an article in the main St. Albert newspaper, the St. Albert Gazette, which will feature interviews with individuals who have been affected by road crashes. The team will also be mapping audience engagement with a survey published on the City of St. Albert website.
Team members: Emilie Jurick, Maakor Okai
About the Parachute Youth Road Safety Grant Program
The Youth Road Safety Grant Program is part of the 2023 National Teen Driver Safety Week activities as Parachute aims to shift the focus of this annual campaign to youth as change makers. The campaign seeks to highlight and support the role of young people in Canada in improving road safety and provide young people with the resources they need to become active and engaged road safety advocates who contribute to creating safer communities.
This initiative empowers young people to take action on road safety issues in their local communities. The grants fund local, engaging, youth-initiated, youth-led projects to educate young people and community members on pressing road safety issues and safe driving behaviour and/or advocate for proven measures in their communities, such as:
pedestrian, bicycle, and wheeled safety
road design and safe mobility
road safety and the environment
speeding (behaviour, laws, enforcement)
alcohol- or drug-impaired driving
distracted driving
By supporting youth-led projects, Parachute's Youth Road Safety Grant Program aims to create positive change by promoting safe behaviour among young drivers and passengers and encouraging young people to advocate for changes to their communities.
In addition to providing funding for the education and advocacy projects, Parachute is training youth on best practices in communication and outreach through an activity guide, virtual orientation and webinars to help strengthen the skills and abilities of the project team.
Benefits of the Parachute Youth Road Safety Grant Program
Grant recipients can experience many benefits by participating in the Parachute Youth Road Safety Grant program, including:
create positive impact in grant recipients' communities by raising awareness of and advocating for important road safety issues, promoting safe road behaviour, and advocating for community changes, including improvements and upgrades to roads and sidewalks, improved enforcement and policies that make road safer for all.
opportunity to develop leadership and project management skills by leading your own road safety education or advocacy campaign
access to training and mentorship opportunities from Parachute staff to support the development of road safety campaigns
build relationships with community partners such as youth organizations, schools, local businesses and law enforcement
gain valuable skills and experience to put on resumes and applications through planning and implementing an impactful, community-focused initiative
become an important stakeholder and contribute to conversations and decisions around road safety
become a part of a network of youth leaders and road safety advocates, such as the Canadian Youth Road Safety Council
Eligibility
Applicants must be a young person or group of young people aged 15 to 24 years old in Canada (i.e., Canadian citizens, permanent residents, or granted refugee status) who are interested in promoting road safety and are committed to creating positive change in their communities. Activities must be youth-led and conducted in Canada. Only individual youth or groups of youth in Canada are eligible for these grants, not organizations.
Grant amount
Grants of $500, plus a $100 honorarium, have been awarded to selected youth in Canada to implement road safety activities at their school, post-secondary institution or local community event. Thanks to Saskatchewan Government Insurance, additional grants have been provided specifically for residents of Saskatchewan.