The Canadian Youth Road Safety Council (CYRSC) will co-lead National Teen Driver Safety Week 2023. The CYRSC is an active, passionate, and diverse youth advisory council of diverse youth aged 15 to 24 across Canada who want to make roads safer for youth. Youth input is essential and necessary to ensure the quality and value of Parachute's road safety programs focused on youth and, ultimately, improve the health of youth across Canada. The council is a commitment to ensure that programs are designed, implemented and evaluated with and for youth. Here are the 2023 members of the Canadian Youth Road Safety Council: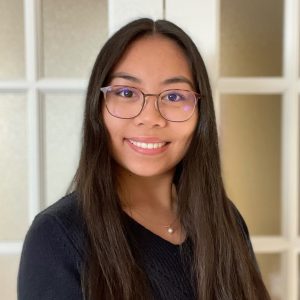 Leila Bautista
Dartmouth, Nova Scotia
Leila is passionate about creating community change through connection and health & wellness education. She has volunteered as a board member on a residents' association for over 5 years, and has recently joined her local Community Health Board through Nova Scotia Health. Leila is pursuing a second degree in Health Promotion at Dalhousie University and looks forward to applying what she learns to her work on this council. In her free time, Leila enjoys trying new food, going on bike rides in her community, and trying different artistic hobbies.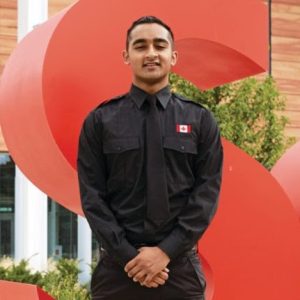 Aidan D'Souza
Toronto, Ontario
Aidan D'Souza is a student at Seneca College in Toronto. He has graduated from three public safety programs and has studied traffic enforcement investigations and road safety techniques. He is currently enrolled in the Bachelor of Interdisciplinary Studies program pursuing his degree. Aidan has worked with hundreds of youth through his role as an ambassador and mentor at Seneca College. He has consulted with UNICEF Canada, the City of Toronto Youth Council and the United Nations to share his experiences interacting with Canadian youth.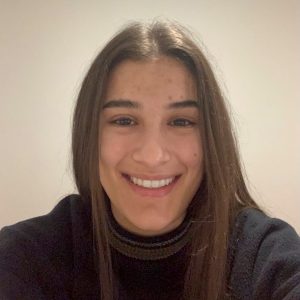 Keana Gigliotti
Red Deer, Alberta
Originally from Red Deer, Alberta, Keana is a first-year student at the University of Calgary pursuing a Bachelor of Science in kinesiology. Her passions include playing sports (especially basketball), watching true crime documentaries, spending time working out and going on late night drives with a Tim Hortons Ice Capp in hand. In the future, Keana hopes to work with children in an athletic capacity although she is not sure of the career she will pursue as of yet!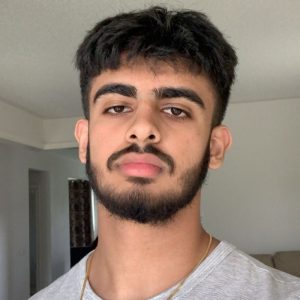 Shiv Jhattu
Caledon, Ontario
A sophomore from Western University, Shiv Jhattu strives to grow and learn as a person daily while leading a beneficial impact in various communities. Shiv is an executive member of PennyDrops, a club at Western that aims to provide financial literacy to students and provide applicable knowledge. He is also an executive member of Global Research and Consulting Group (GRC) at Western – a club that provides consulting services to non-profit services. Shiv looks forward to pursuing a career at the crossroads of business and finance. Beyond his academic and professional endeavours, Shiv enjoys working out, listening to music, and volunteering at local Western events.
Parsa Khanbadr
Vancouver, British Columbia
Parsa is an energetic and curiosity-driven undergraduate student, studying sciences in British Columbia. When Parsa is not studying, he spends most of his time outdoors hiking, running, or biking. Parsa loves to play different sports (mainly soccer and kickboxing), listen to music and spend time with his friends. When Parsa is not outside, he enjoys watching different movies and shows. Two of Parsa's favourite TV series are Seinfeld and The Simpsons. By joining the Canadian Youth Road Safety Council, Parsa hopes that he can help create a change to the education offered within schools in Canada regarding road safety. Parsa is excited to be a member of this team!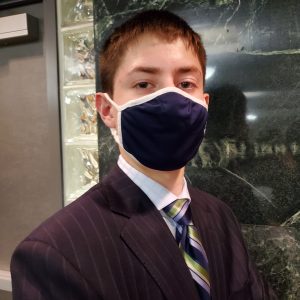 Maximillian (Max) Novak
Winnipeg, Manitoba
Max is a Grade 12 student from Winnipeg, Manitoba. Max believes that cities should be built for people first, then cars, just like cities in the Netherlands. These cities are safe, accessible and appealing to walk, cycle, or take public transit in. These are cities where cars are treated as guests and are not needed to travel within them. Max is currently interning with the Winnipeg Trails Association, an organization with a vision to establish sustainable transport, where Max assists with proposed infrastructure drafts. Max also participates in Bike Winnipeg advocacy meetings to learn and support the challenges of addressing his city's lack of proper bicycle infrastructure. Fun facts about Max: He has planted more than 400 trees and he enjoys nature.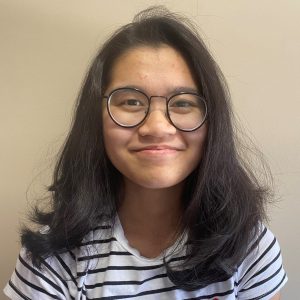 Kendra Osa
St. Catharines, Ontario
Kendra Osa is in grade 12 at Sir Winston Churchill Secondary School at St. Catharines, Ontario. She is passionate in making changes in things she believes in such as: gender equity in sport and STEM, the importance of balancing physical and mental health, as well as inclusivity. She is active in the equity committee at her school as well as her school board. Kendra is a tennis player and certified coach. She created Girls Fun Tennis, a tennis hangout to provide a safe space for girls in tennis and she has won an award for this initiative. She is also active in building tennis community in Niagara region. Kendra is involved in several organizations such as Fast and Female, PHE Canada, and the North American Regional Leader for Global Youth Coalition for Road Safety. She is in FIRST Robotics Canada and is trying to involve more girls in her team. Kendra works as a robotics teacher assistant and a tennis coach.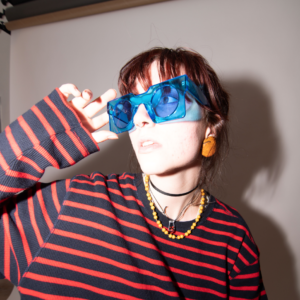 Hanna-Madeleine Williams
Vancouver, British Columbia
Hanna is a third-year student at the University of British Columbia, currently studying kinesiology as a precursor to future studies in medicine or physiotherapy. Hanna loves sports and the outdoors. Hanna also likes to travel locally for fun, either by biking, walking or driving, and she is excited to have the opportunity to make these methods of travel safer for other individuals across Canada. Hanna is looking forward to incorporating the change that she and the rest of this council will be working toward, and she is grateful to be able contribute to the growing impact of the youth community.