About the award
The Stacey Levitt Memorial Award was created in memory and celebration of Stacey's life by her family through Parachute. Each year beginning in November, high school students from across Canada can apply for this award.
This award encourages Canadian youth to embody Stacey's qualities and ideals and Parachute's overarching goals of a long life lived to the fullest, understanding the importance of risk management and injury prevention.
Applications close at end of February and the Levitt family awards each year's selected recipient $2,500 to help them live their life to the fullest. The award could be put toward:
An educational endeavour
Engagement in sports
Investment in a travel experience
These pursuits would have resonated with Stacey, who loved school, sports and travel.
The successful recipient will also receive a copy of Stacey's book of poetry, I Am a Rose: A Life in Poetry, published by her family in 1996 after her death.
Congratulations to Rachelle Clark, 2019's winner
Rachelle's nominator, school counsellor Jennifer Crockett, says that "while this would have been an unsurmountable obstacle for most, Rachelle accepted her new challenges without sacrificing her academic record, her volunteer work or her ability to maintain her job in the food industry and as an academic tutor for multiple students in Grades 10 to 12. Rachelle is a scholar, a mentor and an amazing young woman."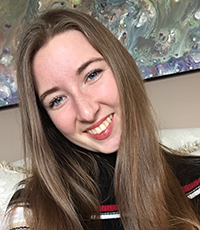 What struck us very deeply was Rachelle's ability to overcome great adversity, while at the same time maintaining her dignity, humanity and her ability to help others. She is truly an inspiration and will be a great ambassador for Parachute and the ideals that drove Stacey to live life (however short) to the fullest."

Ned Levitt
Stacey Levitt Memorial Award recipients
2019 – Rachelle Clark, Abbotsford, BC
2018 – Kate Walsh, Bedford, NS
2017 – Jenicca Jean, Upper Queensbury, NB.
2016 – Thomas Semychyshyn, Winnipeg, MB
2015 – Kennedy Neumann, Burnaby, BC
2014 – Melissa Tiggert, Toronto, ON
About Stacey Levitt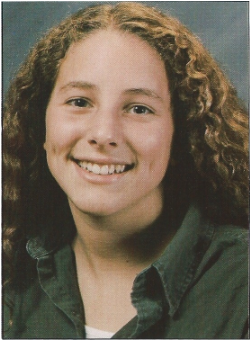 Stacey Levitt was born May 19, 1977 at Toronto's Mount Sinai Hospital. She attended Allenby Public School, Glenview Senior Public School and Northern Secondary School. Stacey had a wide variety of interests and lived a busy and active life while growing up in North Toronto with her family – her parents Ned and Cheryl, her sisters Marni and Jacqueline, and many very special and close friends.
On Aug. 30, 1995, 18-year-old Stacey was struck and killed by a driver of a motor vehicle while jogging in her Toronto neighbourhood.